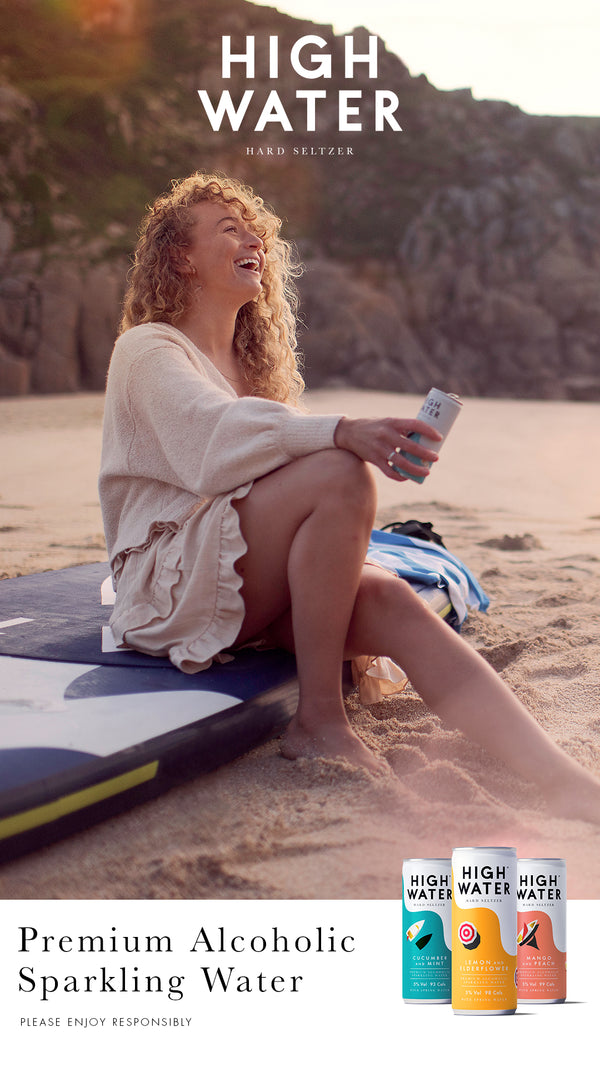 Introducing Hard Seltzer
The perfect choice for those looking for a refreshing and delicious alcoholic beverage. Our hard seltzers are under 99 calories, gluten-free and vegan friendly. Hard seltzers are the perfect choice for those who want to enjoy a drink without feeling weighed down.

Our hard seltzers are made with Quadruple distilled vodka and Cotswold spring water infused with natural fruit flavors, making them a tasty and enjoyable option for any occasion. Whether you're relaxing on the beach, at a BBQ with friends, or just looking for a refreshing drink after a long day, hard seltzers are the ideal choice.

High Water can be enjoyed straight from the can, poured over ice, or even mixed into a cocktail. With a variety of flavors to choose from, there's something for everyone to enjoy.

Try our hard seltzers today and discover the difference for yourself!